You can watch this famous Tamil movie 2023
An emotional family drama film is the perfect choice for spending time with your family on the weekend. So what if it is an inspirational or informative film? That would give more meaning to the time you spend with your family watching a movie. Nowadays, online platforms have become so popular that most people watch movies on them (Many people do not depend on Tv much these days). It is because of the numerous benefits OTT platforms offer, especially streaming the latest Tamil movies shortly after it is released.
Aha, OTT is one such platform that has made things easier for people to watch Tamil movies. Currently, it has a huge collection of comedy, family drama, romantic, thriller, and action Tamil movie. You just need to take a single subscription to watch any or all the Tamil movies in it. 
Some of the famous Tamil movies that you must watch in 2023
1.      Payanigal Gavanikkavum
The cast of Payanigal Gavanikkavum
S P Shakthivel directs the comedy, emotional drama film Payanigal Gavanikavum with the production company All in Pictures. This film stars Vidharth as Ezhilan and Karunakaran as Antony in the lead roles. Supporting casts includes Lakshmi Priyaa Chandramouli, Prem Kumar, Masoom Shankar, etc.
The story of Payanigal Gavanikkavum
Ezhilan and his wife Tamizh are both speech and hearing impaired. They were leading quite a happy life with their children until everything turned upside down. Ezhilan falls asleep on the metro train while traveling back home after staying at the hospital with his daughter for two days. But a passenger mistook him for a drunkard and posted his picture online with the label drunkard. Ezhilan's problems start when that picture goes viral, which damages his image in society. The rest of the film continues with the challenges he faces to eliminate all the problems.
What can you expect from Payanigal Gavanikkavum?
Payanigal Gavanikkavum is a good family drama film, perfectly suited for watching along with your family, especially kids. It is a good informative movie showing the consequences of social media overuse and other related online platforms. Payanigal Gavanikkavum clearly shows how a single post can completely change an individual's life. The film also depicts the after-effects faced by the one who made the post on social media (the passenger who made the false post).
2.      Sila Nerangalil Sila Manidhargal     
The cast of Sila Nerangalil Sila Manidhargal
The main cast members of the film Sila Nerangalil Sila Manidhargal are Ashok Selvan as Vijaykumar, Nassar as Selvaraaj, K Manikandan as Rajasekar, Abi Hassan as Pradeesh, Reyya as Malar, K S Ravikumar as Arivazhagan. Everyone played their roles well, especially with the storytelling-type role played by Nassar.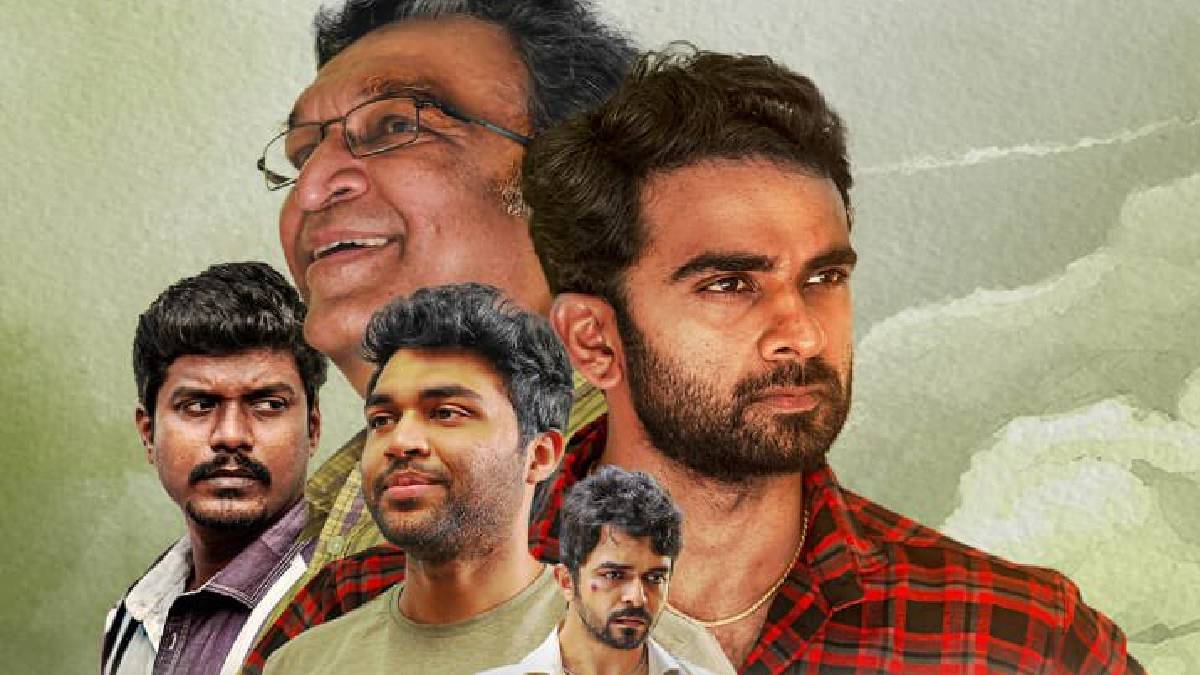 The story of Sila Nerangalil Sila Manidhargal
Sila Nerangalil Sila Manidhargal has an emotional and heart-touching story, which can also inspire viewers. The story revolves around four men noted as an unempathetic son, an upcoming actor, a disgruntled room attendant, and an ostentatious IT employee. All these men are going through several life challenges, making the movie emotional. Their stories are presented individually until a life-changing incident gets them together.
What can you expect from Sila Nerangalil Sila Manidhargal?
It is quite a normal emotional drama film that will inspire you if you are facing many troubles in life. The movie is presented like storytelling, making it best suitable for everyone.
Watch recently released popular Tamil movies on aha.
If you are looking for family drama movies in Tamil, the ones mentioned above can be a great choice. To watch those or any other movies on aha, take an aha subscription, visit aha Tamil, and search for particular movies in the search bar. That's all you need to do in order to watch the movie at any time you want. Aha, OTT is the best comfortable option for you to watch movies online. Even if you do not have much free time, you can continue watching the rest of the movie on any other day based on your choice. Currently, you can also download the aha app from playstore to watch movies on your mobile at any time you feel comfortable. Thus, it would be easy to scroll through the Tamil movies list in aha and choose a suitable movie.